4 min read
January 26, 2018
Artificial Grass on a roof can really add that wow factor to your property or developments. Natural grass on a roof can also look good but mowing or maintaining this grass can be unusually difficult as it's located on the roof. Artificial Grass requires very little maintenance whilst looking fantastic all year round, making it the perfect addition to any roof.
What you need to know!
Unlike installing Artificial Grass in a garden or laying fake grass onto decking, very little preparation work is required for a roof installation. If there is no risk of wind or the grass moving then simply laying it out like a rug will suffice.
However, this is often not appropriate and you will need some form of defence against the wind. This prevention work is often a lot less intensive than what most people expect. We have found that usually laying furniture over the Artificial Grass will prevent it from moving. Even plant pots are enough to weigh the grass down in a sheltered area.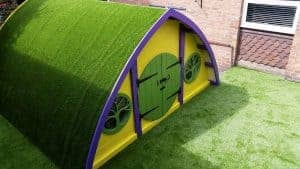 Best Artificial Grasses for Roofs
As the total weight of the Artificial Grass is an important factor to consider when choosing which grass type to install on a roof, we would recommend choosing grass with a tall pile height. Any of our artificial grasses above a 35mm pile height will be appropriate. So make sure when installing Artificial Grass on a roof that you choose from the below selection;
Another method to add weight to the Artificial Grass is to add sand in-fill. You may be familiar with what this looks like as it was a common method used on Artificial Grass football pitches. This Sand in-fill will need to be replenished from time to time depending on how frequently it is used. You can add a sand in-fill to any of our grasses.
Common Mistakes
A lot of people think it is necessary to glue the Artificial Grass down to the roof in a similar manner to installing Artificial Grass onto concrete. However, we will often advise against this. It depends on exactly what type of roof you are installing the grass onto and how long you intend to keep it there.
If you are only placing the grass on for a specific purpose such as a garden party then you definitely won't need any glue and nails. If you are planning a long-term solution then spot glueing or nailing the grass with clout head nails will certainly hold the Artificial Grass in place. However, you need to consider whether or not you will ever want to access the roof underneath it. If you ever want to carry out maintenance on the exterior of the roof you will need to remove the Artificial Grass. Our adhesive is extremely strong and lifting the grass will result in the roof lining moving.
You could also consider fixing a wooden frame around the edges of the roof and nailing the grass to this. This will leave the roof intact and fix the grass in the place.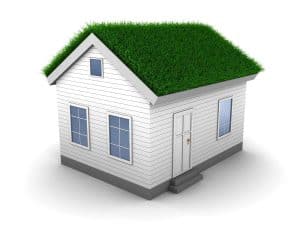 Installing Artificial Grass onto a roof can sometimes be a little tricky, but depending on the roof, purpose and location it can be as simple as laying it out like a rug.
The hardest decision you will have to make really is to choose which artificial grass you'd like to install on your roof. To help you with your choice, we have an in-depth guide on the different types of fake grass and their costs.
If you're interested in purchasing quality Artificial Grass at Wholesaler prices visit our online shop.