5 min read
March 17, 2022
Artificial grass is a popular choice for many, as it is low maintenance but high quality and it is ideal for homes with children or pets. With many more people choosing to invest and install an artificial lawn, the cost of doing so is a common question asked.
However, it isn't just the cost of the artificial lawn itself that you need to take into consideration, but also the cost of installing it. Below, we have broken down each of the costs for you, to help you plan your artificial lawn investment further.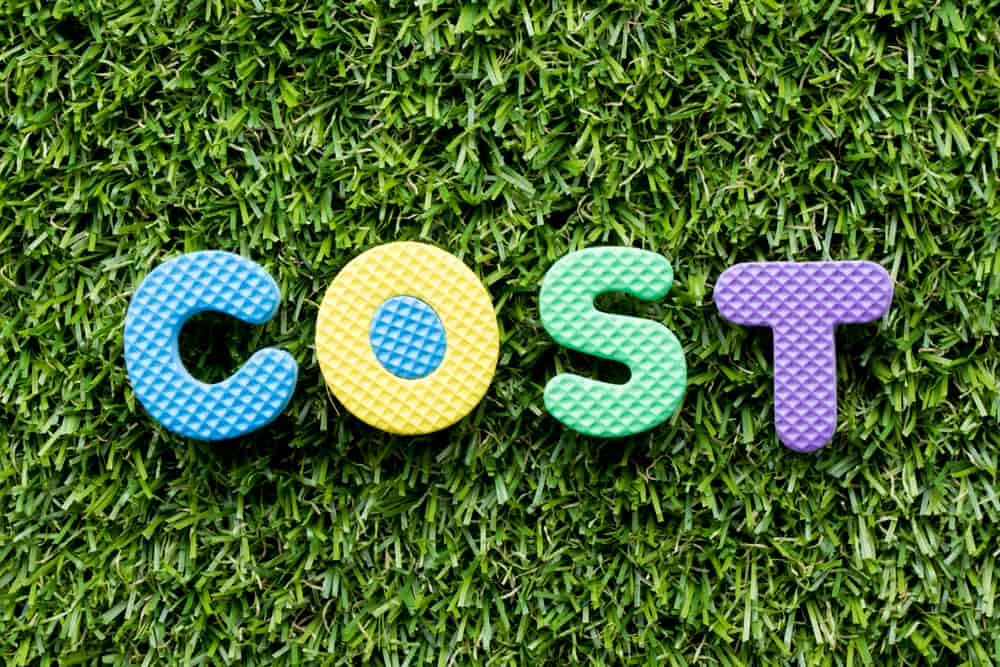 How much does fake grass cost?
From budget grasses to luxury grasses, and from short pile height to tall pile height, there are many types of artificial grass, all at different costs. Here at Artificial Grass Direct, our range of fake grass products are priced on a square foot basis and range from just £11.50 RRP to £35 RRP.
The cost of artificial grass depends on which style you're going for as well as how much surface area you need to cover. You can expect to pay anywhere between £10 and £40 per square metre depending on your preferences. The grass itself isn't where the hidden costs lie. To give you an idea of the cost of artificial turf, we have created the following table showing the prices of each of our artificial grasses. (Prices as of March 2022)
The size of your garden will greatly influence your cost
Whilst the cost of fake grass varies depending on a number of factors, one of the biggest influences on price is the size of your garden. Larger gardens will generally require more artificial turf, which means that the overall cost will be higher. So if you're on a tight budget, it's worth considering every price point before making a decision.
For guidance purposes, the below table gives you an idea of what the cost would be depending on three different garden sizes: 25m2 / 50m2 / 75m2
To suit every type of budget, we also provided three different price points: budget-friendly grass, mid-range grass & luxury grass.
| | | | | |
| --- | --- | --- | --- | --- |
| | Price per m2 | Small garden (25m2) | Medium-sized garden (50m2) | Large garden (75m2) |
| Greenscene | £6.00 | £150 | £300 | £450 |
| Sherwood | £15.20 | £380 | £760 | £1140 |
| Country Club | £23.65 | £591.25 | £1182.5 | £1773.75 |
How much does it cost to install artificial grass?
Installation costs can vary depending on your needs as well as the type of artificial grass you're installing, however, if you're looking to keep the costs low – you can actually install it yourself! Installing an artificial lawn yourself doesn't mean you have to scrimp on quality, you just have to be a little more prepared.
We understand that not many people have experience in installing turf, which is why Artificial Grass Direct have put together an easy to follow step-by-step instruction manual for you to follow. The instructions cover the steps you need to take, the equipment you may need to purchase, a fitting guide and how to lay the artificial grass on different surfaces.
The secret to flawless-looking artificial grass is preparation. The grass adheres differently to soil and solid floor, so do your research and prepare the ground accordingly before the grass arrives.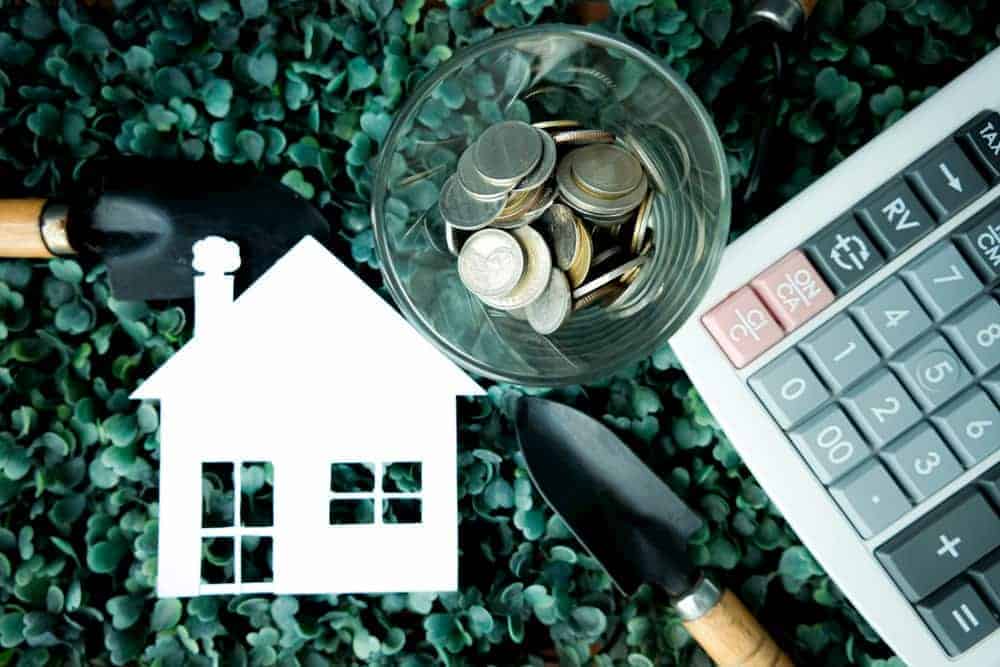 How much do artificial accessories cost?
So if you're thinking about installing artificial grass yourself, be sure to also consider investing in some accessories. The cost of artificial grass accessories can vary depending on the brand and the quality of the product. At Artificial Grass Direct, we stock a wide range of artificial accessories that you may need. Our prices are very competitive and we believe that our products are the best on the market.
How much does it cost to maintain artificial grass?
One of the main reasons why so many people choose to install artificial grass is because it is incredibly low maintenance. It does not cost much to maintain your artificial grass compared to a real lawn. There's no need for fancy lawn mowers or gardening equipment, you simply need a good brush and some water to give your fake grass the occasional wash.
If you want your artificial lawn to last longer and look even greater then you could consider purchasing some little added extras like our Weed & Moss Killer or our Fragranced Artificial Grass Cleaner.
How to choose artificial grass at the best price?
When it comes to choosing artificial grass, it's important to consider the quality of the product and how much you're going to spend. Not all artificial grass is created equally, so it's important to do your research before settling on a product. One great way to find out is to try our free samples. We offer free samples of our artificial grass so you can see how it looks and feels.
If you're interested in buying some artificial grass for your own home or business, please contact a member of the Artificial Grass Direct team who will happily assist you with your order. We are the UK's premier supplier of artificial grass and we won't be beaten on price!