Challenger 24
From £23.40 / m2 (inc. VAT)
Challenger 24 is a sand-filled artificial grass. The sand-filled element is intended to give the surface a harder bounce. Therefore it is more appropriate for sports such as Hockey.
Features & Benefits
Sand Filled Surface
24mm Pile Height
Extremely Durable
Usage
Hockey
General Sports Games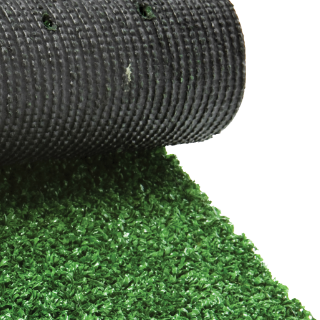 How to calculate
your roll length
For example, 5 will give you a length of 5m (10m2 coverage on a 2m roll or 20m2 on a 4m roll). Joining kits are only required if you are joining 2 or more rolls together.