3 min read
July 25, 2018
"Can I BBQ on Artificial Grass?" is one of the most frequently asked questions we receive here at Artificial Grass Direct. Whether you're thinking about getting artificial grass or are already the proud owner of a beautiful artificial grass garden, it's only natural to be concerned about BBQ safety this summer. The good news is, you're in luck! With just a few small precautions you too can enjoy an artificial grass BBQ.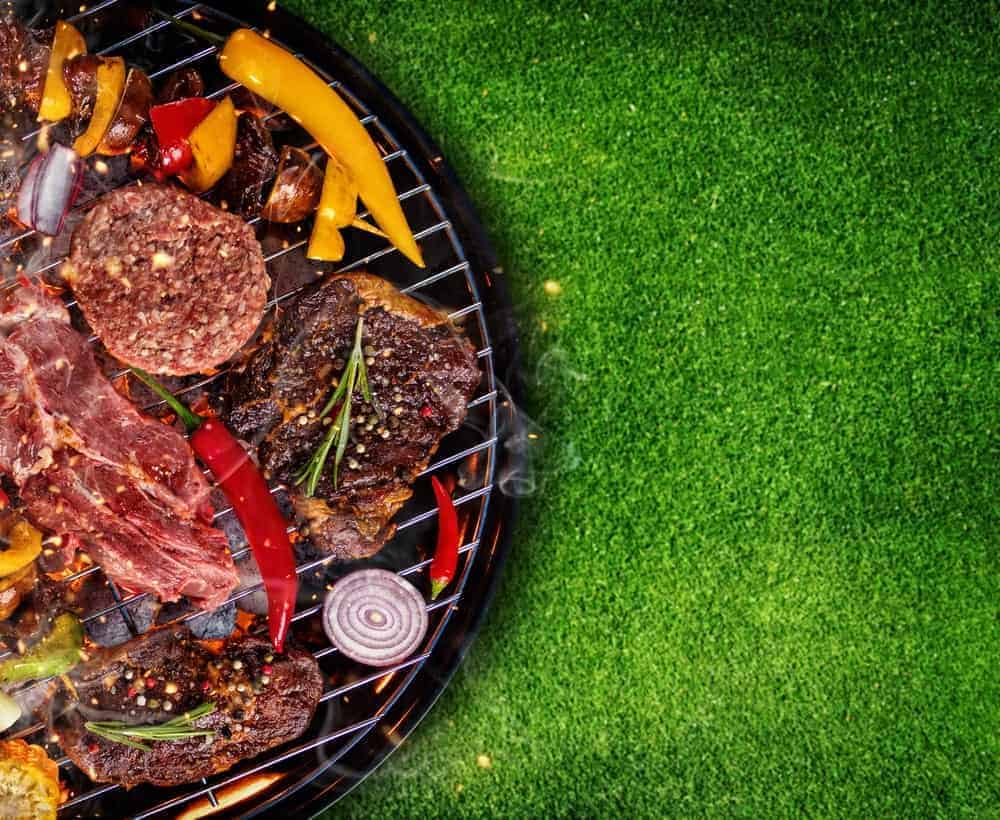 Heat Protection
Like most terrains, artificial grass needs to be protected from heat. With that in mind, disposable BBQs or BBQs that sit particularly close to the ground might not be suitable. Ideally, you'll need to use a taller, free standing BBQ – one that's roughly 100cm (or more) in height – and you'll need to protect the area surrounding the BBQ from hot coal fallout.
It's advisable to protect the area underneath your BBQ as well as the area around it, especially if you do want to use a disposable BBQ or one that sits lower to the ground. Place your BBQ on top of paving slabs or stacks of bricks to elevate it and cover the artificial grass below.
Fire Safety
As with any BBQ, practising fire safety is paramount. Make sure your BBQ is set up on a flat, even surface, away from trees and shrubs. Keep a bucket of water or sand nearby in case of emergencies and, if you have a fire extinguisher, make sure it is suitable for use on the BBQ. The most effective type of fire extinguisher for a BBQ is a dry powder fire extinguisher.
Keep children and pets away from the BBQ at all times and make sure the BBQ has completely cooled down before disposing of it or removing any heat protection you have put in place. For disposable BBQs it is recommended you leave them to cool for several hours and then pour water over them to ensure nothing can ignite.
Food & Drink Spills
BBQs can be messy affairs, especially if you have children, but don't worry! Artificial grass is very resilient. Most spills can be rinsed away with water. More stubborn stains can be removed with mild soap and warm water. If you're worried about bacteria you can use a solution of one-part water one-part vinegar to ensure your artificial grass is both beautiful to look at and safe for both little ones and pets to play on.
It's better to be overly safety conscious than to run the risk of injury or damage to your property. By carefully observing the safety precautions above you can throw some burgers on the BBQ and enjoy your summer in style knowing your artificial grass will be protected.