2 min read
October 27, 2021
Right now, is a very exciting time for Artificial Grass Direct. We have joined forces with SLG and DOMO and we are now part of the largest manufacturer of Artificial Grass in Europe.
This means that we are now able to secure the very best rates, best products and best transport, from the factory door to your door.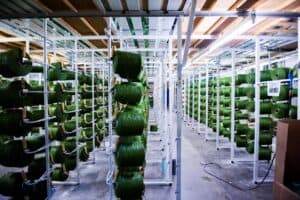 We have been using DOMO for a number of years as they are able to produce fantastic, high-quality products in Belgium. Many years ago we used to import our products from China, however this often caused a number of logistics issues as the artificial grass would have to travel right the way around the world. With Belgium being so close, combined with the brilliant expertise of the product engineers at DOMO, they became our first choice and throughout subsequent years we developed a very strong working relationship.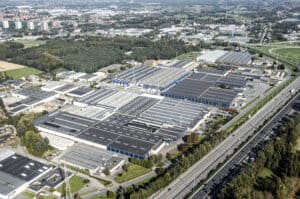 Over the last few years, we've made some great steps forward in our business operations. This has allowed us to develop a brilliant and efficient process for servicing our customers, and this has not gone unnoticed. DOMO and SLG have seen these fantastic business operations in action, and this was the catalyst for the venture.
Artificial Grass Direct is now in the best position ever to serve our customers and our friendly staff are just a call away if you ever need any Artificial Grass advice.